---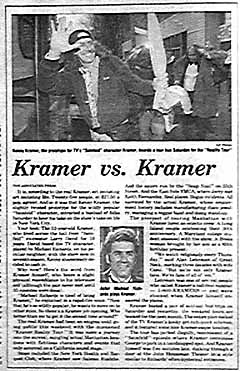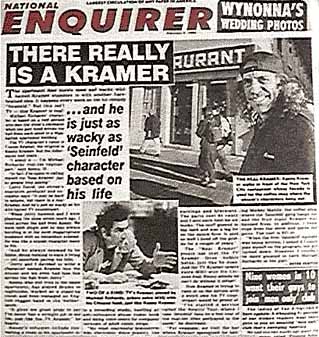 Journalism's Finest


The Star



---

---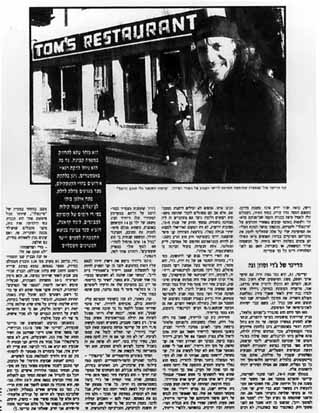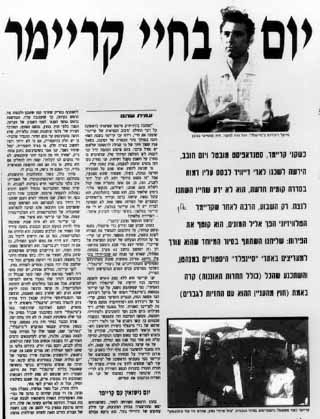 This article made my Mother very proud. She has no idea what it says, but just that it was in Hebrew was special for her.
---
---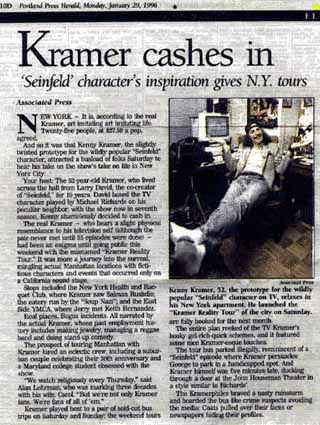 This is from the Portland Press. Ooooh color.



---

---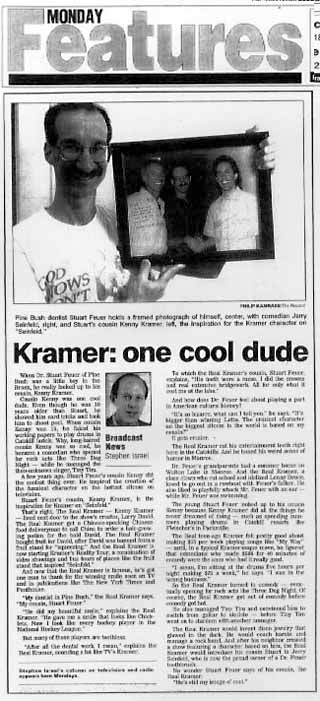 My cousin Stuart Feuer, my dentist in Pine Bush NY, becomes famous on my coat-tails. The gall!!



---

---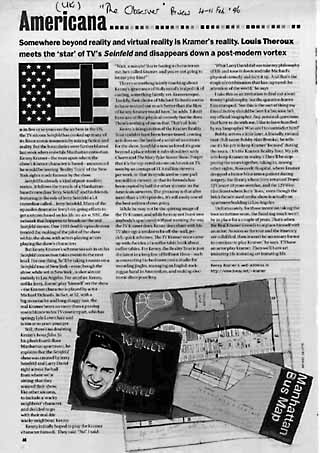 The London Observer. Love their illustration. Is that Elvis?
KRAMER IN THE DETROIT NEWS








---